PHOTON REPLACEMENT POOL LIGHT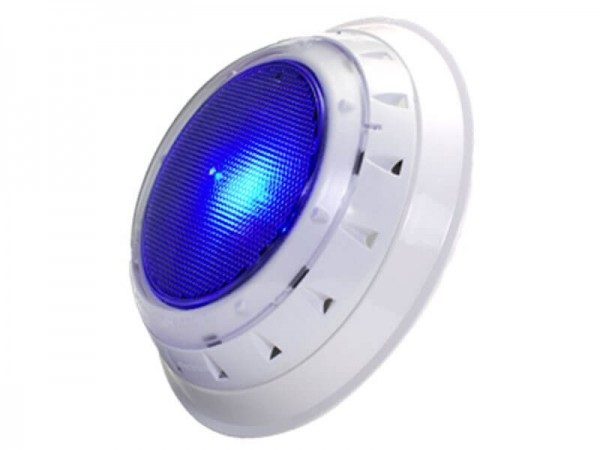 Perfect replacement for the PAL Colour LAU Series for concrete.

PHOTON SURFACE MOUNT REPLACEMENT POOL LIGHT
The Photon GKRX Series Retro LED pool light is suitable as a replacement for most major brands of light and can be installed in concrete, vinyl and fibreglass swimming pools.
FEATURES
Suitable for the direct replacement of all major lighting brands in Concrete, Fibreglass and Vinyl pools
Variable Voltage Operation on 12, 24 & 32v ac
External Heat sink allows for superior LED cooling
Kind to the environment, operating on approximately 88% less energy than a normal 100watt halogen light
Direct Connect electrical connection eliminates any possible source of water entry
Slotted rim allows water circulation behind the light eliminating stagnant water and aiding in cooling
Choice of rim colours including: White, Taupe, Black, Grey or Ivory
Ceramic Light Engine is available in Blue, Green, White or Multi Colour
Simple installation and one screw mounting for ease of service
IPX8 waterproof rating
Designed and manufactured in Australia
Patented design.
Price:
NZ$
1,108.49
including GST