Which Cable & Transformer?
Transformer size and load?

Add up the total wattage of the lamps in the circuit. This is the total 'load' in watts.
Need to also think about the Installment of the transformer. Will it be on the wall of the house? In the garden, shed, or a fence post? It need to be in a place and to be close enough to plug the transformer into the outdoor power point. Also the transformer needs to be more than 300mm above the ground with the cable terminals on the bottom of the transformer. There is a cord and plug attached to the transformer which will plug straight into the outdoor power-point transformer.

Find the appropriate transformer from the chart here.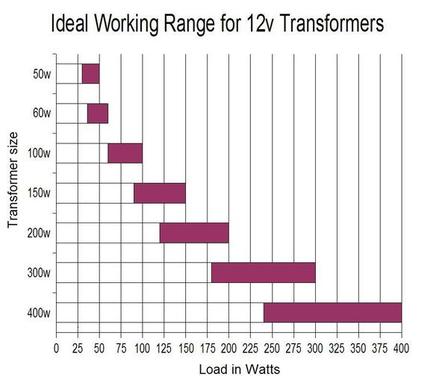 Cable size
Record the distance and lamp (light bulb) size required for each run of lights and work out the load at each point as below.
Check the charts below to select the cable size required.