Surface Mounted Spotlights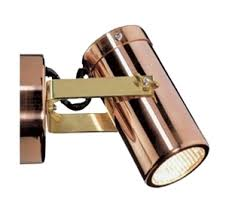 A range of durable, beautiful light fittings with the flexiblity of fixing to any surface and directing light where you want it to be.
Available in Black finish.
Comes with 180mm spike, Surface mounting flange and extention tube. Light can screw into the surface mount base without the extention.
Construction: Strong Aluminium.
Max...

Available in Black, Imitation Copper, and Silver.
Adjustable head
Materials: Hi-grade die cast Aluminum with glass lens for durability.
Size: 120mm Dia: 55mm; Mounting flange Dia: 90mm
MR16 lamp h...