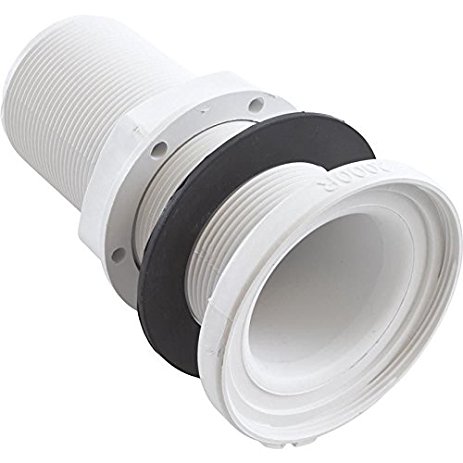 This PAL2000 housing suits either the Halogen or LED pool lights for fibreglass pools.

Thread diameter is 60mm

Comes with lock nut & cable gland
Installation Instructions for PAL-2000R Retractable Fitting in Fibreglass Pool's/Spa's and above Ground Pools
Locate the position for mounting the PAL-2000R fitting at the centre of one end of the pool or the centre of both ends if required. If the pool is an irregular shape the fitting should be located in a position to obtain the best light spread in the pool. The fitting should be placed 300mm below the water level or 450mm below the top of the pool to enable the retractable part of the fitting to be taken out of the pool if the lamp in the PAL-2000 has to be replaced.

Drill a 60mm mounting hole (60mm to 65mm) at the selected location. After the hole is cut out, clean the area around the hole to remove rough spots and dust.

Fit the PAL-2000 fitting in the hole ensuring the rubber seal is fitted at the between the back of fitting and the pool/spa wall as shown in the diagram. Place a bead of silicon between the nut and the wall then tighten up the nut firmly.

The PAL-2000 Transformer is IP64 and can be mounted in the pool zone. Find a suitable position to mount the transformer ensuring it is a minimum of 1.2m above the maximum water level and the transformer must be installed to comply with AS3000.