Lighting Effects
Bring your garden to life at night with a number of lighting effects!
You can achieve these lighting effects with the effective use and placement of our 12 volt outdoor garden lights
Accentuate certain areas of your patios and gardens
Experiment with beam angles, wattages, and colours to achieve even more beautiful effects
You are only limited by your imagination
Up-lighting:
Create areas of light and shadow on a large specimen tree or dramatic plant. Place the fittings 'in-ground' for lawn or paved areas, or spiked in the ground and angled up-wards for in garden sites.
This effect was achieved with these spotlights and 35w Halogen lamps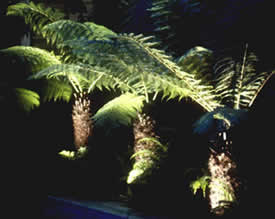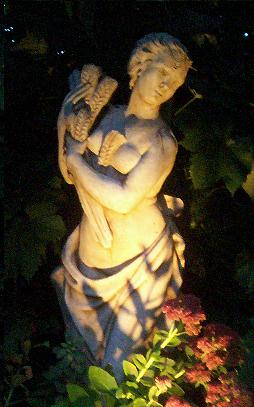 Accent Lighting:
A quick way to add drama to a landscaped garden is to use accent lighting.
A sculpture or architectural detail can be highlighted with an intense light. This technique is very effective but should be used sparingly
This effect was created with a spotlight 20w Halogen lamp or a 1.7w LED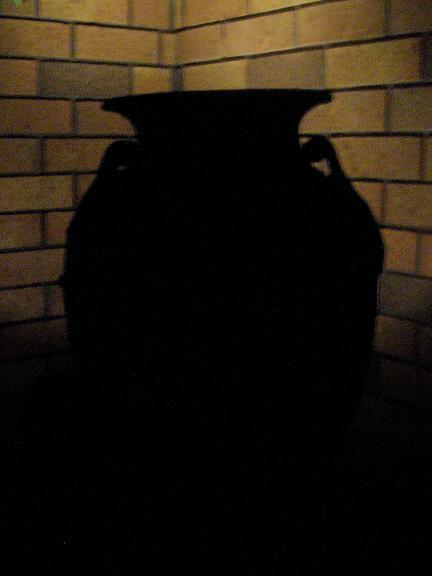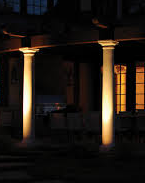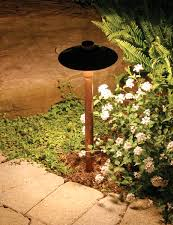 Area or Moon Lighting:
Placed 8'-12' (2.4-3.7m) apart, area lights provide subtle light to a low garden, shrubbery or ground cover. As a rule the recommended lamp is the best to achieve this effect.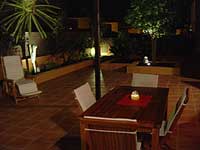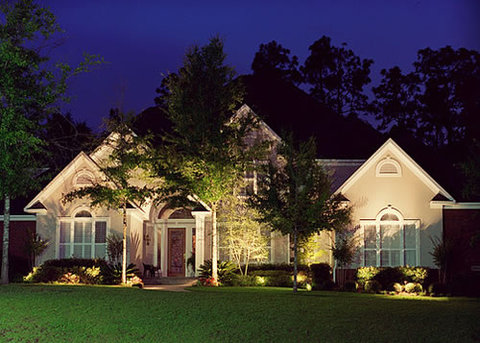 Security Lighting:
Feel secure while creating an evening stage for your driveway and home.
Rather than flood-lighting everything and blinding visitors to the house, paint a picture with light, highlighting the architectural features of the house and garden.
A few well-placed lights is much better than one all covering beam.
Step Lighting:
Embedded in the wall, step lighting can be unnoticed by day but appreciated by night.
A range of surface mounted step lights allow for lights to be added after construction. Simply drill through the wall and fit the wire inconspicuously on the other side.
Lamp depends on the of step and the effect you wish to create in the rest of the garden. We have found it best to use smaller lamps as it is easy to wash out other effects by being blinded with reflected light from the pathway surfaces.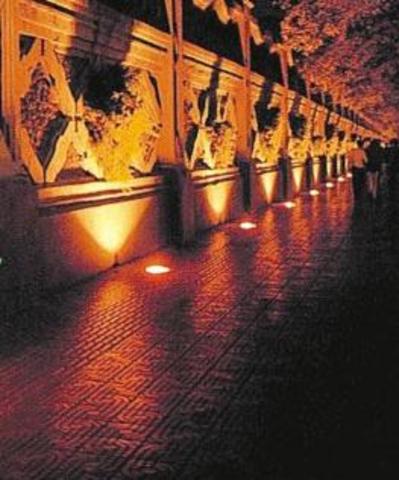 Wall Scalloping:
Use spot lights placed 12"-16" (30-40cm) from the wall to provide an aesthetic enhancement to stucco or stone wall. Trellis-work also looks fantastic lit in this manner from behind.
20w Halogen lamps are sufficient to produce this effect.